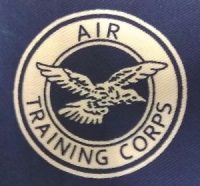 I hopefully am taking on the post (lots of checks and paperwork) of Radio Officer at 2292 Squadron ATC at Market Rasen and the C.O. informed me that he would like his Cadets to learn Morse code so I have decided to take on this task. Catching them young is good because, unlike me struggling to keep my brain cells working at my age, they have plenty of spare ones. Click on the ATC badge to go the 2292 Sqdn Facebook page.
There was a look of disappointment when I said I did not teach Morse code, (YOU CAN'T TEACH IT!) but with today's computers and Andriod Phones, you can easily learn  Morse code by yourself with the proper support.
No one can teach you Morse code, you have to learn by yourself but I am able to offer over 50 years experience with Morse and help you through the ups and downs of your journey learning this musical language.